Mobile users, view in landscape orientation for best user experience.
Her resolution met with passionate opposition. Kentucky suffragist Laura Clay took it as an insult against southern suffragists and dismissed the resolution as irrelevant to the cause and therefore inappropriate. Alice Stone Blackwell came to Jackson's defense, but it was the opinion of Susan B. Anthony that prevailed in the end. Declaring the issue of separate smoking cars beyond the power of women as the "helpless, disfranchised class" to change, Anthony ended the discussion. When it came to a vote, Jackson's resolution was defeated by a large majority.
"Resolved, that colored women ought not to be compelled to ride in smoking cars, and that suitable accommodations should be provided for them."
On May 2, the second-to-last day of the National American Woman Suffrage Association's convention in Grand Rapids, African-American suffragist Lottie Wilson Jackson of Bay City, Michigan asked delegates to address the indignities their black sisters suffered in their travels in support of the suffrage cause by passing the following resolution:
A Resolution for Racial Equality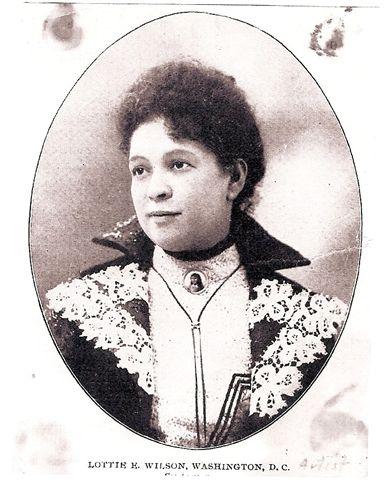 Lottie Wilson Jackson, Berrien County Genealogy
Mary Church Terrell's Experience
In putting forward her resolution, Lottie Wilson Jackson was asking NAWSA delegates to defend the dignity and safety of African-American women as they fought for universal suffrage rights. The discrimination that Jackson wanted the white suffragists in Grand Rapids to address was part of the daily lives of black women. In her autobiography, National Association of Colored Women (NACW) president and suffragist Mary Church Terrell recounts a humiliating and harrowing experience traveling alone at sixteen. She had purchased a first-class ticket but was forced to sit in the Jim Crow section of a partitioned smoking car. The problem wasn't just the squalid conditions of Jim Crow smoking cars, but the fact that they held both men and women, which put black women in a vulnerable position. As Terrell put it, once she was alone in the car she was "at the mercy of any man who entered." Most white women traveled in separate ladies' coaches for this reason, and for some time so did black women. By 1899, however, Jim Crow laws had spread throughout the South. Busy with conventions and speaking engagements, suffragists spent many hours in train cars, and black suffragists inevitably had to face the indignity of being forced to ride in smoking cars.
Mrs. Mary Church Terrell, 1902, New York Public Library Digital Collections
Supported at NACW
While Lottie Wilson Jackson's resolution met with opposition at the 1899 NAWSA convention in Grand Rapids, it found a more sympathetic audience at the 1899 convention of the National Association of Colored Women (NACW), which took place in Chicago. At a convention meeting presided over by Michigan suffragist Lucy Thurman, Jackson reported on the negative response to her resolution at the 1899 NAWSA convention. Understanding the true threat that the separate coach law posed to their cause, NACW delegates voted to give her their "hearty support."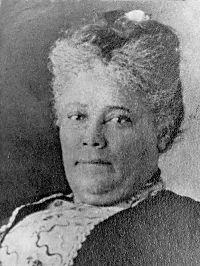 Lucy Thurman, Michigan Women's Hall of Fame
Doing It for Themselves
The National Association of Colored Women (NACW) played an important role for black suffragists, who were not always welcomed by the mainstream white suffrage movement. At its founding in 1896, the NACW had 8,000 members across 125 branches in 26 states. The NACW report printed in Volume IV of The History of Woman Suffrage confirms that separate-coach laws had been a central concern from the start. NACW members knew that future NAWSA conventions would take place in the south where trains were segregated.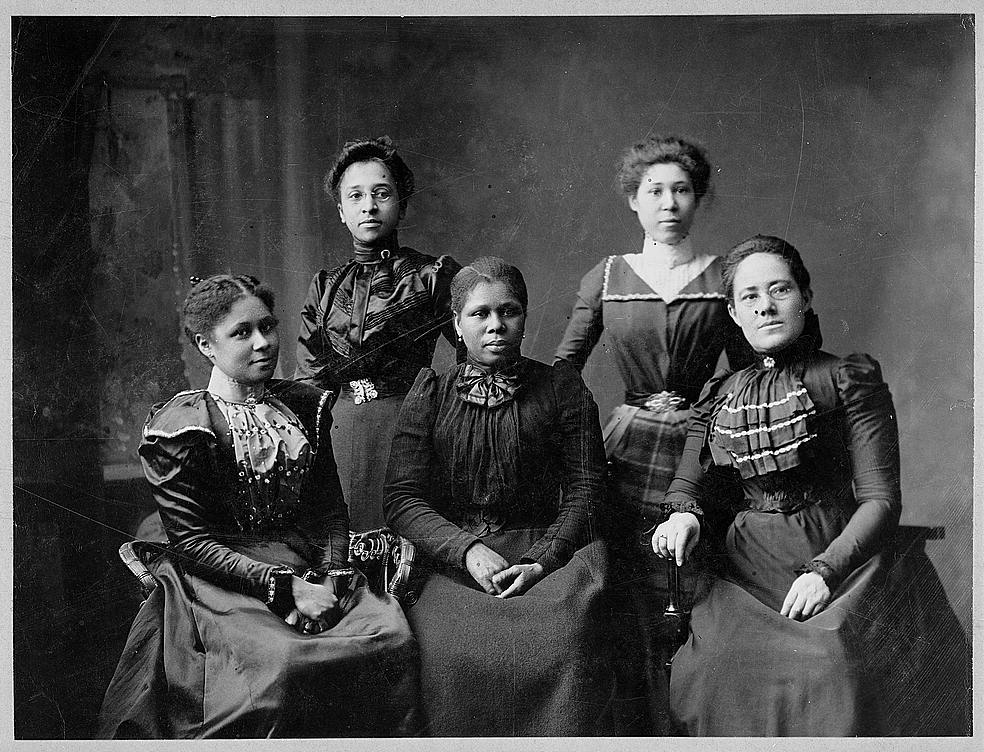 Officers of the Women's League, Newport, R.I., 1899, Library of Congress
Not only the trains were segregated. In 1893, NAWSA delegates voted to hold every other convention outside of Washington, D.C. This move had negative consequences for African-American suffragists. For its 1895 and 1903 conventions, NAWSA chose Atlanta and New Orleans, respectively. On both occasions, black suffragists were not allowed to attend. Susan B. Anthony even asked her old friend and ally Frederick Douglass to stay away from the Atlanta convention out of deference to NAWSA's southern hosts.
Because of its northern location, the 1899 NAWSA convention in Grand Rapids was not segregated—a policy which allowed Lottie Wilson Jackson to attend the gathering and submit her resolution for equality. Had NAWSA delegates taken her protest seriously, they would have taken a stand against the culture of Jim Crow that segregated their southern-held conventions and stained their movement.
Program, 35th Annual NAWSA Convention held in New Orleans, 1903, Library of Congress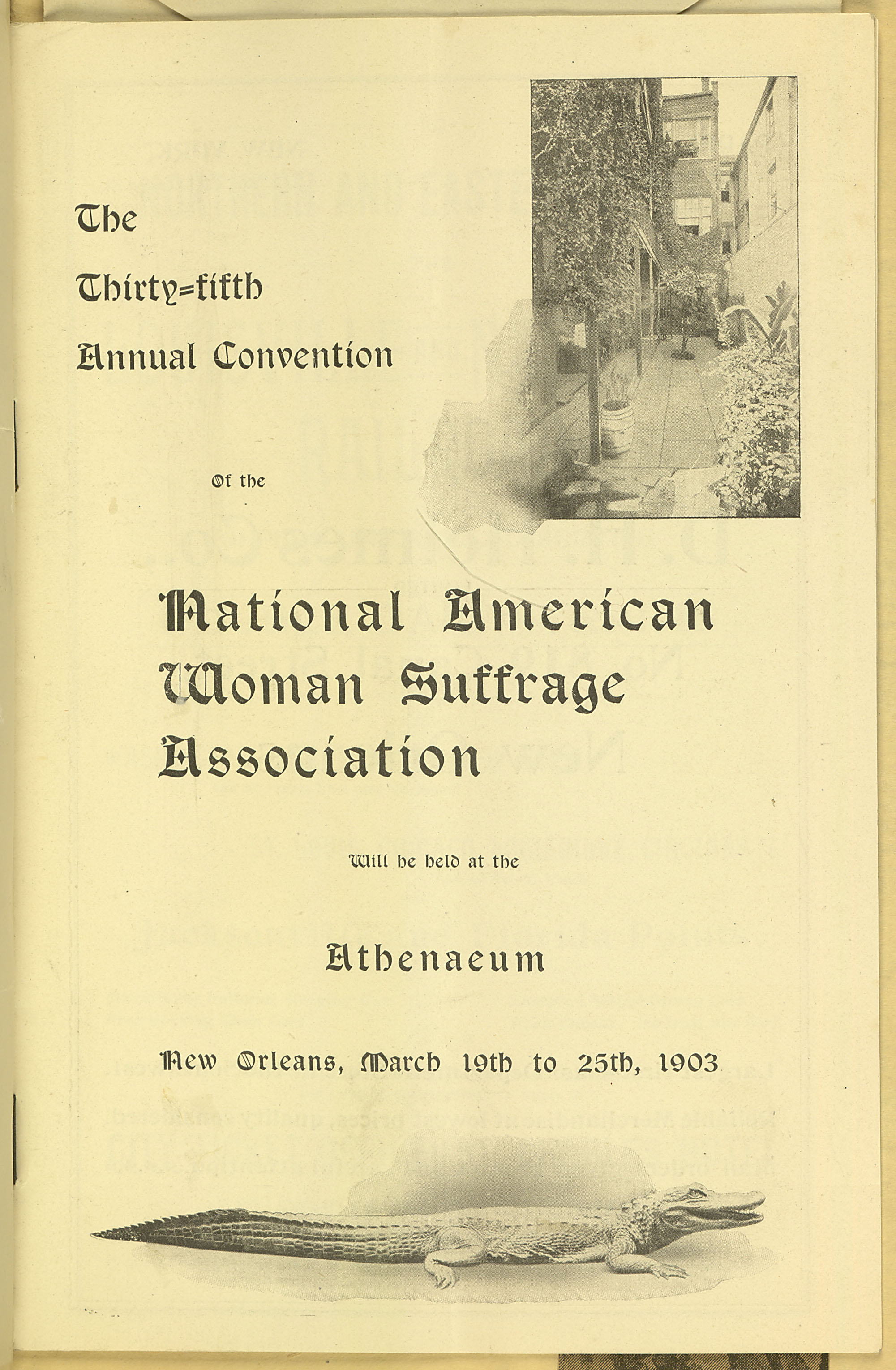 Suffrage and Segregation
Another Fight
In 1920, 21 years after Lottie Wilson Jackson submitted her resolution at the 1899 NAWSA Convention, suffragists everywhere celebrated the ratification of the 19th Amendment. But it would be more than four decades before activists in the civil rights movement could celebrate the defeat of the Jim Crow laws protested by Jackson so many years earlier—a reminder that, even after a victory like 1920, there is always another fight to be waged.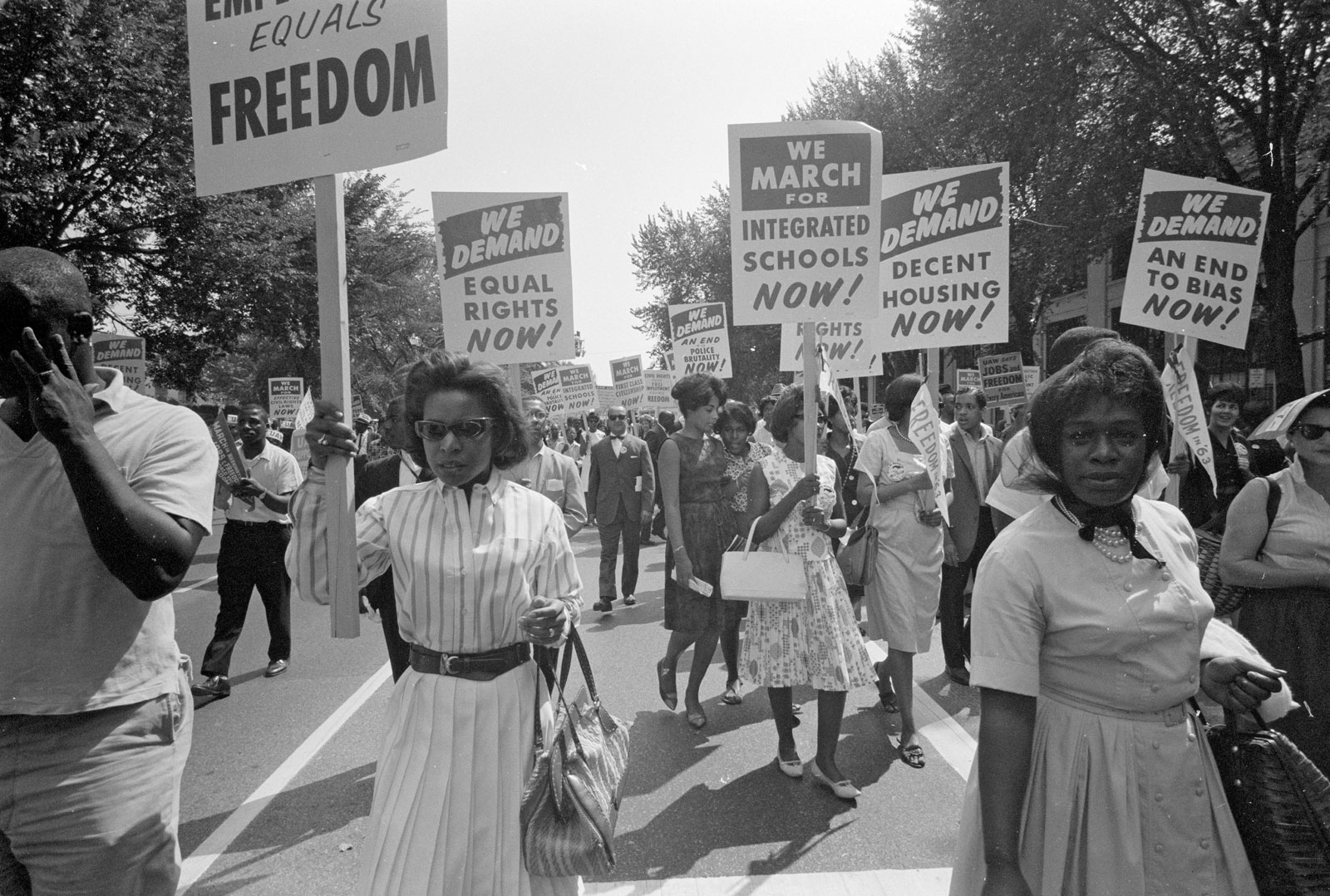 March on Washington for Jobs and Freedom, August 28, 1963, Library of Congress
Bibliography
Anthony, Susan B. and Ida Husted Harper. History of Woman Suffrage. vol. 4. Rochester, NY: Susan B. Anthony, 1902.
Caraway, Nancie. Segregated Sisterhood: Racism and the Politics of American Feminism. Knoxville, TN: University of Tennessee Press, 1991.
"The Color Resolution." Woman's Journal. May 13, 1899.
Terrell, Mary Church. A Colored Woman in a White World. 1940. Reprint, Toronto: Humanity Books, 2005.
Minter, Patricia Hagler. "The Failure of Freedom: Class, Gender, and the Evolution of Segregated Transit Law in the Nineteenth-Century South – Freedom: Personal Liberty and Private Law." Chicago-Kent Law Review 70, no. 3 (April 1995): 993-1009.
National Association of Colored Women. Minutes of the Second Convention of the National Association of Colored Women. 1899.