Here Lies a Suffragist Tour: Oakhill Cemetery
Oakhill Cemetery reflects the changing fashions in cemetery design over the course of the Nineteenth Century. Unlike the older Fulton Street cemetery, which opened in 1838 and remained closer to the purely functional graveyards of New England, Oakhill north of Hall Street was developed by private entrepreneurs in 1859 as a rural park cemetery with a rolling terrain and curving drives.
In the same year that private developers began designing that property north of Hall Street, the city purchased forty acres directly south and managed it as Valley City Cemetery until the city bought out Oakhill in 1885 and merged the two in 1902 as Oakhill North and South. Today's south section, where this tour is set, was developed in even less regimented fashion than the northern section and is bordered by Eastern and Paris avenues. The street entry to Oakhill South is south off Hall Street, west of Eastern Avenue.
Local historian Tom Dilley's 2014 book, The Art of Memory, states that both Oakhill and Valley City cemeteries represent the "first firm foothold of the rural park cemetery movement" in Grand Rapids—that their wide "undulating drives" create "arrays and vistas of landscaped space, occasionally staged for dramatic and picturesque effect."
North is at the top here, along Hall Street.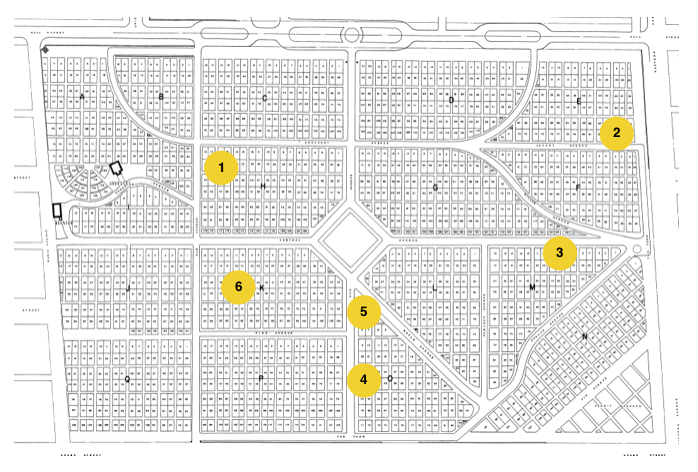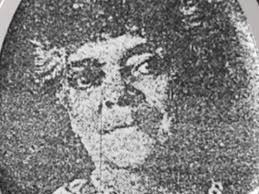 1. Emma Ford (Block H, Lot 20) 1860-1937  was an African American woman born in Windsor Ontario, who was married for over fifty years to Grand Rapids community leader Joseph C. Ford. Both had significant influence in Grand Rapids, Lansing, and throughout Michigan. Emma was active in local colored women's clubs that in 1907 hosted the statewide convention of the State Federation of Colored Women's Clubs in Grand Rapids. She was president of the Married Ladies Nineteenth Century Club when it, in 1898, lambasted the Grand Rapids Press in the Grand Rapids Herald for a racist editorial during the Jim Crow era. She led the Thurman Union, an African American branch of the Woman's Christian Temperance Union, and often addressed  the interracial Kent County meeting of all local unions. Both Emma and Joseph were active in their African Methodist Episcopal church and in the local chapter of the NAACP. Under his leadership, in 1899 a local men's group supported a resolution in favor of women's suffrage.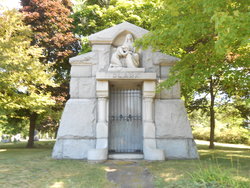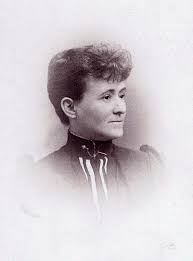 2. Emily Clark (Block E, Lot 85) 1843-1929  grew up on a farm in northern Kent County. Her husband, Melvin Clark, was a farmer and grocer who was eventually enormously successful in business, enabling Emily's philanthropic work. Noted by historian Jennifer Morrison as initially a "good little homemaker," eventually Clark served on suffrage committees, donated and purchased properties that were instrumental in the founding of the Clark Retirement Home, the D.A. Blodgett Home for Children, and the Grand Rapids Art Museum. The Clark family home, currently known as Paddock Place, is a fine example of nineteenth-century Italianate home architecture, and still stands near the intersection of Lake Dr and Diamond Ave.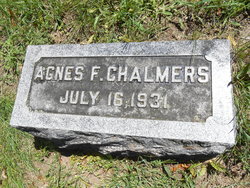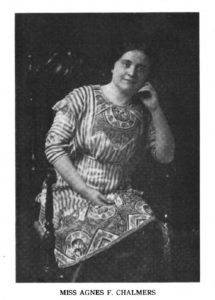 3. Agnes Chalmers (Block M, Lot 10) 1876-1931 was a practicing Christian Scientist, and authored several books on the subject. When she decided to run for the Grand Rapids school board in 1911, her religious identity prompted criticism from high profile opponents who questioned whether she could keep her beliefs separate from school board matters. Despite their best efforts, Chalmers' opponents did not stop her election, nor her reelections in 1914 and 1918. She was very interested in manual training when it was introduced into the schools, and she took it upon herself to test all the equipment, especially the machinery meant only for male students. A passionate advocate for suffrage, Chalmers was involved in the Equal Franchise Club and made a trip to England in 1913 to study the tactics of the English suffrage movement. And in 1914, when local suffragists took over Grand Rapids Press operations for a special suffrage-themed edition, Chalmers served as the City Editor.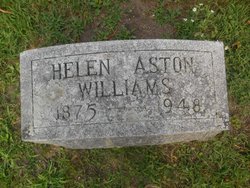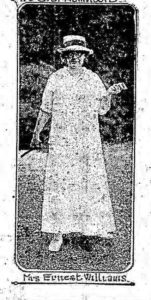 4. Helen Aston Williams (Block O, Lot 23) 1875 -1948 was the managing editor of the astonishing 1908 journal Woman: A Weekly Newspaper Of the Women, For the Women, By the Women. Founded by local newspaper women, it ran for ten issues guided by the editorial view that "women can do everything as well as any man, and most things better." After Woman, Williams officially reported for the Grand Rapids Herald; but on May 2nd, 1914, she joined twelve other suffragists to take over the Grand Rapids Press. Williams served as editorial and feature editor for the "Suffrage Edition" that highlighted the fight for equal rights that had dragged on for decades. Serious about her profession, Williams served in its leadership positions: first, as a director for the Michigan Press and Printers' Federation; then, as its recording secretary in 1917. During the early 1920s, she led the Michigan Woman's Press Association as its president.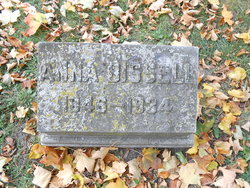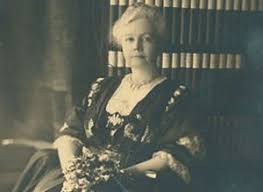 5. Anna Sutherland Bissell (Block O, Lot 2) 1846-1934  was born in Nova Scotia and grew up in Wisconsin. At 19 years, she married Melville Bissell and became his partner in marriage and in business, where she complemented his creative genius with her skills in sales and marketing. After moving to Grand Rapids in 1871, Melville invented the carpet sweeper or "broom in a box," and by 1876 it was in production. When he died in 1889, Anna became president of the company, protected their patents, and built the business until, in 1899, it was an international company said to be the largest of its kind in the world. That same year the National American Woman Suffrage Association met in Grand Rapids, and Bissell sponsored factory tours and souvenirs for delegates. Later, during World War I she served on the city unit of the Woman's Committee of the Council of National Defense. With her personal and monetary contributions, Bissell's influence extended to the local Methodist Church, Bissell Settlement House, the D. A. Blodgett Home for Children, the Clark Retirement Home, and the Union Benevolent Society supporting Blodgett Hospital.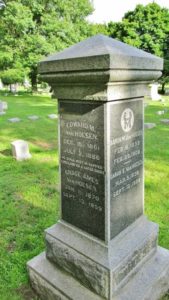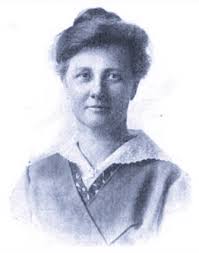 6. Grace Ames Van Hoesen (Block K, Lot 46)  1870-1959 made waves in 1915 as the first businesswoman to enter politics when she ran for a spot on the Grand Rapids Board of Education. Despite her 23 years as a bookkeeper at Morris & Co., she lost that race and lost again in 1919. In 1923 she campaigned for and lost in a Grand Rapids City Commission race. But she did not give up. When she ran again in 1930, she became the first woman member of the Kent County Commission, serving through most of the Great Depression until 1938. Van Hoesen also served terms as president of the Grand Rapids Equal Franchise club and was elected vice president of the Michigan League of Women Voters in 1920. She chaired the Women in Industry committee of the Woman's Committee of the Council of National Defense during WWI. Van Hoesen advocated for peace in the 1920s and attended the International Congress of Women Workers in Geneva, Switzerland as an unofficial delegate for the United States National League of Women Voters.