On Thursday, November 8 at 6:15pm in the Vander Veen Center at the Main Library (before Janet Sheeres's program at 7:00 pm), the Board of Directors of the Greater Grand Rapids Women's History Council asks that dues-paying members meet to conduct the agreeable business of electing new directors.
Here are 2018 Slate of Candidates for the Board of Directors: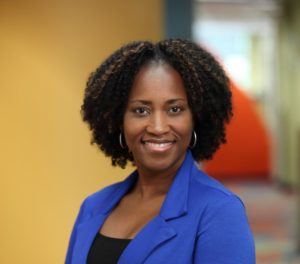 SOPHIA WARD BREWER
A Master of Library and Information Science from Wayne State University,Sophia Ward Brewer began as a page at the Grand Rapids Public Library in 1991 and by 2014 had become Head of Programming. Her career trajectory at GRPL now includes its Board of Library Commissioners, for which she ran in 2016 and on which she still serves, securing her place in our elective history of women in Grand Rapids! Currently, Sophia is the Collections Development Librarian at Grand Rapids Community College, where she also teaches information literacy and works on MI-ACE, Campus Climate, and Equality and Inclusion. She is researching the early history of African American women in Grand Rapids and for GGRWHC will present in January at History Detectives.
MATTHEW ELLIS
Since graduation from Aquinas College in 2015, Matthew Ellis has been Assistant Archivist for the City of Grand Rapids, where he does conservation work and document repair when he is not indexing municipal records and retrieving materials for researchers and city departments. He has also organized archival materials for Mary Free Bed, created a finding aid for their use, and helped plan a wall of history for display at the hospital. Outside work duties, Matt has exercised his planning and promotional skills by volunteering for the Event Committee of the Eastown Community Association and developing programming for History Detectives, a consortium of local historical groups. Also as a Trustee of the Grand Rapids Historical Society, Matt will become an important local history liaison.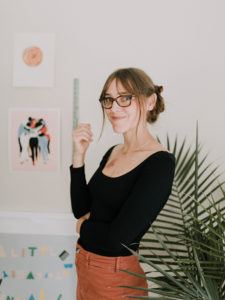 LIBBY VANDERPLOEG
Libby VanderPloeg is a Michigan-based artist and illustrator willing to jazz up our image! Clients for Libby's mixed-media paintings, animations, and digital illustrations range from The New Yorker toKazoo Magazine , and from Netflix and Penguin Books to Farrar, Straus & Giroux. Since finishing her BFA at the University of Illinois at Chicago, Libby has worked to "inspire young women to be smart, dream big, and pursue their goals." Click here for her "Lift Each Other Up" animation, which went viral on social media on International Women's Day in 2016:
https://www.libbyvanderploeg.com/lifteachotherup/
 . GGRWHC is eager for Libby to practice her penchant for highlighting strong female figures in historical contexts using Grand Rapids subject matter.
Photo Credit: Leigh Ann Cobb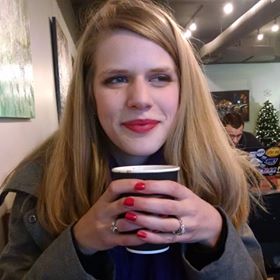 KATELYN BOSCH VERMERRIS
Katelyn Bosch VerMerris steeped herself in local history during undergraduate work at Calvin College, when she interned with the Lowell Area Historical Museum and Fallasburg Historical Society. Then she met the GGRWHC during her study for a master's degree in Public History at West Virginia University, where she focused her thesis research on the home front work of Grand Rapids women during World War I, supplementing GGRWHC projects in this area. Katelyn will also coordinate with us to develop the website presentation of this important work. Building on her undergraduate study of history and strategic communications at Calvin College, Katelyn has been undertaking projects with historical museums in Saugatuck-Douglas and Holland.
/wp-content/uploads/2017/11/logo_v4.png
0
0
GGRWHC
/wp-content/uploads/2017/11/logo_v4.png
GGRWHC
2018-11-05 18:54:27
2018-11-05 18:54:27
GGRWHC Fall 2018 Slate of Candidates for the Board of Directors