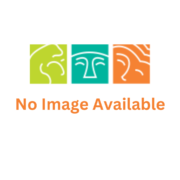 Life Dates: b. 1933
Full Name: Wilhelmina Wright
Birthplace: Canton, OH
Tags: Community Organizations, Social Work, Oral History
Wilhelmina Wright was born in Canton, Ohio, in 1933. She is one of 13 children and moved to Malvern, Ohio, when she was 8 years old. In 1954 she graduated as co-valedictorian of Malvern High School and attended Central State University in Wilberforce, Ohio, where she received her Bachelor of Arts in Social Work. While attending Central State University, she completed an internship with the Detroit Consultation Center, which gave her an opportunity to work at the Lapeer State Home Training School. After graduating from college, she continued working with the Detroit Consultation Center. In 1958 she left there and went back to school to get her Master of Social Work from Michigan State University.
While pursuing her master's degree, Wright completed internships at the Family Service in Flint, Michigan, and the Child Guidance Clinic in Battle Creek, Michigan. Upon receiving her post graduate degree, she was hired by the Kalamazoo State Hospital, where she worked for 2 years before marrying William Polk Wright and moving to Muskegon, Michigan. There her husband worked as a teacher, and Wilhelmina worked at the Muskegon Area Child Guidance Clinic. In 1963 the couple moved to Grand Rapids, Michigan, and Wilhelmina worked at the Grand Rapids Consultation Center until 1966. During that time she developed Friendship House. In 1966, after the birth of her first son, she was hired by Family Service in Grand Rapids, where she developed Family Life Education, a program offering the community parenting and marriage enrichment programs. In 1968, her second son was born and she worked part time at Family Life Education until 1969. She was then hired by the West Michigan Guidance Center to work part time at its Adult Mental Health Center.
In 1972, she went back to work at Family Service. Eventually, the West Michigan Guidance Service and Family Service merged, giving Wilhelmina a total of 31 years of service to the new organization. She retired in 1999.
In 1998 Wright was awarded the Giants' Raymond Tardy Community Service Award in recognition of her accomplishments. From 1972 to 1980 she was also the director of Parents Anonymous and was active in the Black Social Workers organization. In her leisure time, Wright enjoyed writing poetry, cooking, and music.
Sources
This biography is adapted from a summary of a transcript of an oral history interview with Wilhelmina Wright. Learn more about Grand Rapids women's oral histories here.