Join the Grand Rapids Women's Hisotry Council and the Grand Rapids Chamber in celebrating all of the 2021 ATHENA Award Finalists including GGRWHC's own Jo Ellyn Clarey who will be the 2021 ATHENA Leadership Award recipient!
The GGRWHC has benefited and thrived through Jo Ellyn's work and guidance and we would like to share what the
Grand Rapids Chamber
had to say about her legacy in leadership:
"Jo Ellyn served the Greater Grand Rapids Women's History Council for nearly 30 years where she researched and credited early area women as community builders. She is a literary scholar by profession and has done extensive research tracking down local roots of early women professionals, leaders of the Michigan suffrage movement, cultural historian Constance Rourke, and 1890s African American women's clubs.
Besides serving on the boards of the Grand Rapids Historical Society and Commission, her service extends to the Progressive Women's Alliance, Torch Club, and local theaters. In 1999, she was awarded the Baxter Award in Local History by the Grand Rapids Historical Society. In 2018 she received the Gordon Olson Award in local history presented by GVSU's Kutsche Office of Local History for 'using history to give voice to diverse communities.'"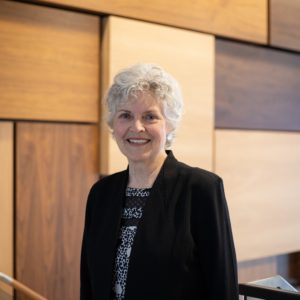 More about the ATHENA Leadership Award: ATHENA Grand Rapids, a program of the Grand Rapids Chamber, supports, develops, and inspires women leaders as well as honors the men and women who empower women in leadership. The program offers the ATHENA Award and ATHENA Young Professional Award, annual scholarships to women over 30, and bi-monthly leadership forums.