Here Lies a Suffragist Tour: Fulton Street Cemetery
Fulton Street Cemetery is the city's oldest cemetery. Before it was established in 1838 outside of the village limits of Grand Rapids, a temporary burial location existed at the southwest corner of Cherry Street and Madison Avenue. The graves from this location were transferred after the dedication of the new cemetery.
The original six acres of Fulton Street Cemetery were acquired for $300 from Reverend James Ballard, the first pastor of the First Congregational Church, now Park Congregational Church. Those original six acres included sections 1, 2, 3, and 4, which are located in the center of the current cemetery grounds. As the city grew, additions were made between 1862 and 1864 to complete the current twelve acres.
Local historian Tom Dilley provides an excellent description of Fulton Street Cemetery in his book The Art of Memory.
Like its colonial antecedents on the eastern seaboard, Fulton Street Cemetery retains the pattern of comparatively neat rows of gravesites fitted within north-south and east- west roads and paths.

The size and design of memorial stones at Fulton Street were not restricted, at least by regulation, but the stones clearly evidence the early Victorian conventions of the time.

Many of the earliest stones are slabs of white marble . . . conveying the names and   death dates of the deceased. . . . but they are otherwise free of most of the elaborate stylistic or decorative elements that were later to become so common.
South on the map is at the bottom here, along Fulton Street. Enter off Fulton or Eastern Avenue.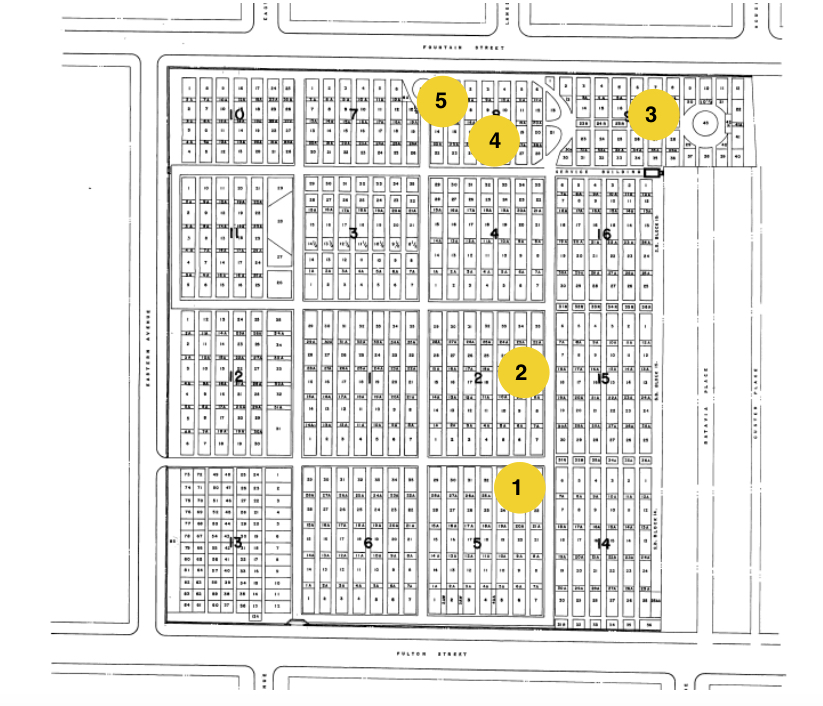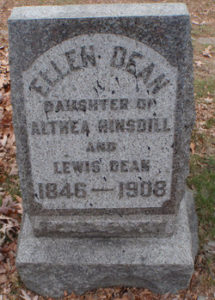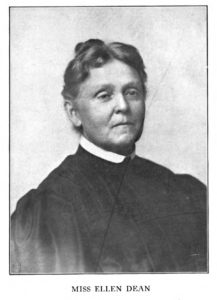 1.Ellen Dean (Block 5, Lot 33) 1846–1908  invested her rich intellectual life into thirty-two years of teaching in Grand Rapids schools; but her interests extended well beyond the classroom to the Social Science Club and running for the Library Commission. She served as president of the Consumer's League of Michigan, seeking to improve working conditions; but also held leadership positions in the prestigious Ladies' Literary Club, where as the club philosopher she shared her thoughts on "Nietzsche and other master minds." Dean lectured professionally for the Michigan Library Association and the North Central History Teachers' Association, but was also a seasoned traveler. Accounts of her adventures–"Perils on the Way"–enlivened the pages of local newspapers, and her correspondence gives a sense of her insatiable wanderlust, which took her anywhere from Nashville to Naples.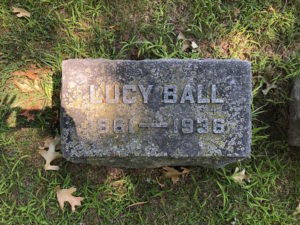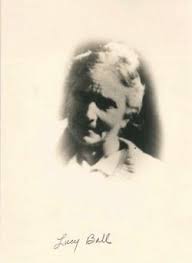 2. Lucy Ball  (Block 2, Lot 21)  1861-1936  was the youngest daughter of Grand Rapids pioneer John Ball. From 1886 to 1889 she served as an assistant librarian at the Grand Rapids Public Library before she left to pursue a degree in library studies in Albany, New York, perhaps under Melvil Dewey. She returned to Grand Rapids in 1891 to serve as librarian of the Grand Rapids Public Library for ten years. During her tenure as the first professionally trained librarian in Grand Rapids, Lucy Ball instituted school deposit libraries, a first step toward neighborhood branches. She was forced to resign due to her failing eyesight, but her influence continued as her ideas and suggestions were incorporated into the plans for the Ryerson Library, which opened to the public in 1904. During the last decade of the suffrage movement in Grand Rapids, Lucy Ball oversaw a suffrage song-writing competition.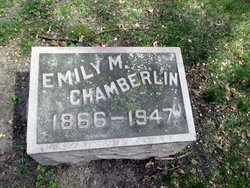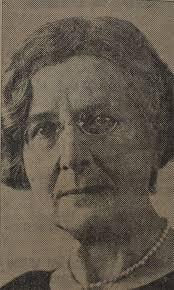 3. Emily M. Chamberlin (Block 9, Lot 17) 1866- 1947  was known in Grand Rapids as a "municipal housekeeper." While her colleagues performed more direct suffrage activism, Chamberlin led efforts to clean up a dirty city by working with and fighting against local politicians and business leaders. She chaired the local Civic Relations Committee of the Federation of Women's Clubs and urged women to identify municipal "irregularities," to back up their suggestions with extensive research, and to share their findings with local newspapers. During WWI, Chamberlin chaired food projects and saw that women flooded the city with petitions for more farmers markets. Looking back from 1934, a colleague commented that when women did not have the vote, "the only way we accomplished anything was to pester the life out of the men until we got it." Emily Chamberlin remained active in the League of Women Voters until the decade of her death.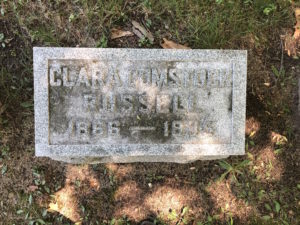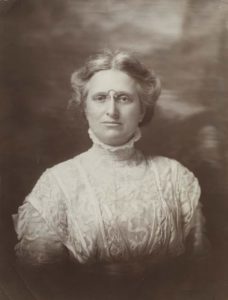 4. Clara Comstock Russell (Block 8, Lot 23w) 1866-1935  began political life when the Michigan Equal Suffrage Association (MESA) petitioned the 1907 state constitutional convention to allow women's suffrage. She oversaw the distribution of 73 petitions to local organizations and was almost immediately drafted as MESA's first vice-president. During the five years she held this office, Russell traveled tirelessly to every county in Michigan and in 1910 helped to reorganize a Grand Rapids suffrage organization. Serving as its president for four years, she also ran the 1912 statewide campaign for women's suffrage from Grand Rapids at the same time she traveled the state pushing for the referendum. When in 1918 another referendum was put forward, this one successful, Russell again stepped up, at the same time she was serving as Kent County's WWI chair of the Woman's Committee of the Council of National Defense. She also played key roles in numerous local and state organizations, from St. Cecilia Music Society to the Michigan Anti-Tuberculosis association.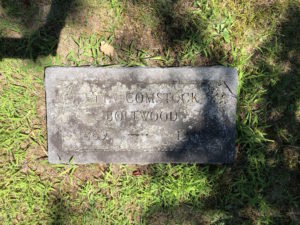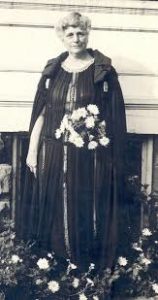 5. Etta Comstock Boltwood  (Block 8, Lot 7A) 1869-1948  was the youngest daughter of Charles C. Comstock and his second wife Cornelia Guild Davis. She married Lucius Boltwood, in 1890 and had two sons, Lucius Comstock Boltwood who was killed in action during World War I, and Chester Guild Boltwood. Boltwood was lauded as a "pioneer in the fight for woman's suffrage" and was dedicated to advancing women's causes throughout her life. She was an active a member of the Democratic National Committee from Michigan in 1920, and an alternate delegate in 1924 and 1932. In 1919, the first year Michigan women could run in statewide races, Boltwood lost her attempt on a seat on the Board of Regents of the University of Michigan. When she tried again in 1927, she used the slogan, "2,000 girls in the University of Michigan need a woman regent, vote for Mrs. Etta Boltwood." Boltwood filled leadership positions in numerous organizations: the Woman's Peace Party, the Woman's Committee of the Council of National Defense, and the Grand Rapids Equal Franchise Club.