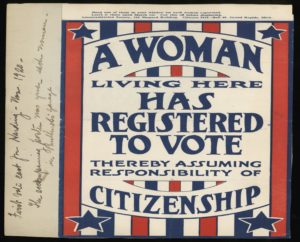 *Access to Virtual Online Presentation* Click Here to Register for Zoom Event and GRHS YouTube Presentation Click Here
The story of the women's suffrage movement in Grand Rapids began as early as 1874 when Grand Rapids and Kent County suffragists organized and brought national leader Susan B. Anthony to Grand Rapids. Hosted by Grand Rapids suffragists Marion Carr Bliss and Cordelia Briggs, Anthony met with local suffrage leaders and spoke at Luce's Hall in downtown Grand Rapids to large audiences. While the 1874 campaign was unsuccessful, suffragists persisted and finally claimed victory in 1918 when male electors voted to amend the Michigan constitution to grant women the right to vote. 
Along the way, women in Grand Rapids petitioned, marched, spoke, canvassed, and organized as they fought for the right to vote.  Highlights from their campaign include the 1888 election of Harriet A. Cook to the Grand Rapids School Board, the hosting of the 1899 convention of the National American Woman Suffrage Association at St. Cecilia Auditorium in Grand Rapids, suffragists' 1914 "take over" of the Grand Rapids Press, and the final push in 1918 when suffragists blanketed the city with posters and flyers as they pressed their cause.  Greater Grand Rapids Women's History Council board member Ruth Stevens will tell this story using archival photographs and the words of Grand Rapids suffragists that have been preserved in newspaper articles, scrapbooks, and rare oral interviews.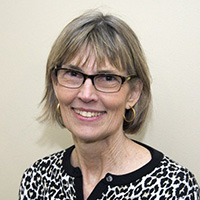 Ruth Stevens is a retired professor of Legal Studies at Grand Valley State University.  She earned a J.D. from the University of Michigan and a Master's in Library and Information Science from Wayne State University, and she is currently a member of the board of the Greater Grand Rapids Women's History Council. Stevens has done extensive research on early school voting rights for Michigan women and has a special interest in the role of local suffrage organizations within the Michigan and national suffrage movements.  During this centennial year celebration of the 19th Amendment, she has spoken to local history societies in Dowagiac, Coloma, Niles, Saugatuck, and now in Grand Rapids.  Stevens was an editor for GGRWHC's 2020 digital suffrage exhibit, authored materials for the Michigan Girl Scouts "Right to Vote Centennial" patch, and created a Michigan suffrage quiz available on the website of the 2020 Women's Vote Centennial Initiative. For these materials and more on women's suffrage, see:  https://www.ggrwhc.org/suffrage-home/.